Community Memorial Stadium getting facelift
Outtakes from my photo shoot at Community Memorial Stadium, where a volunteer staff of mostly coaches and teachers from MPHS are tearing it to pieces.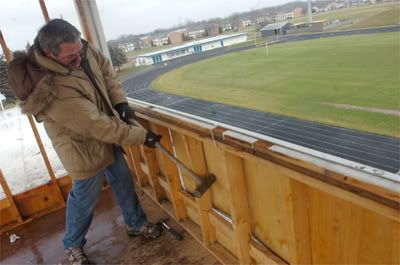 MPHS teacher/coach "Demolition" Denny LaFleur uses a sledge hammer to bash the boards loose in the press box.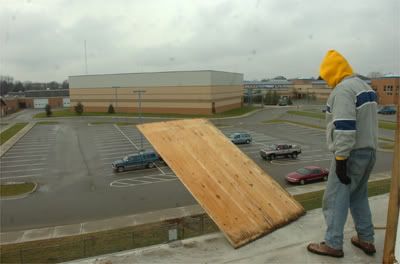 Ted McIntyre, MPHS assistant football coach, pushes a plank over the edge of the press box.
Now, I never got to go inside the press box before today. I'd always spent all my time on the sidelines, where the action is. But apparently the press box, gutted and slowly being pried apart, was a vast improvement over its previous condition.