More Borden Building demolition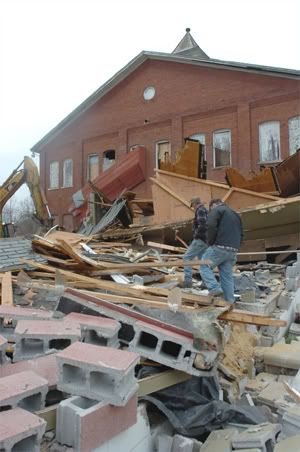 Kevin Hecht and Randy Richardson of the Holland company H&M Demolition Companies, survey their demolition of a section of the Borden Building in downtown Mt. Pleasant Tuesday.
They tore down the most severely dilapidated secions of the Borden Building today. Of course, when the contractor in charge of restoring the building took the local media on a tour last year, everything was in pretty bad shape. Still, this rubble was from a later annexation to the building and are not as old as the remaining part.
Personally, I'm still surprised rubble from the chimney's demolition is still on site.