Wheatland Blogging
Note: Eric Baerren and Chris Hatfield are currently embedded within the Wheatland Music Festival and sent this message back to us: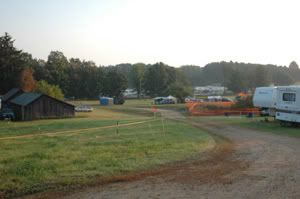 As the sun rises, the Highwoods campground in the northeast corner of the Wheatland Music Festival grounds is all but deserted. In the distance, however, is what on most days is an empty lot. The night before the festival begins, space is rented to campers and tents.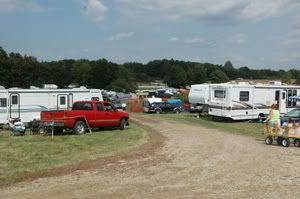 By 3p.m., the lines outside the festival grounds have disappeared, and campgrounds like Highwoods have filled.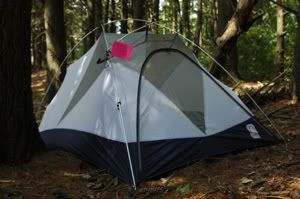 The Morning Sun media complex at the Wheatland Music Festival.
Pat Harris, bass player for The Mountaintown Moonshiners.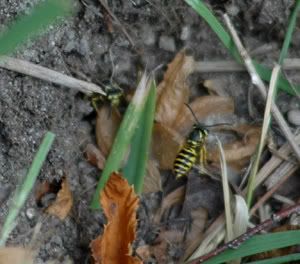 Yellowjackets from this nest bedevilled the Mountaintown Moonshiners, scheduled to play tonight on Wheatland's Centennial Stage, while the band set up camp.