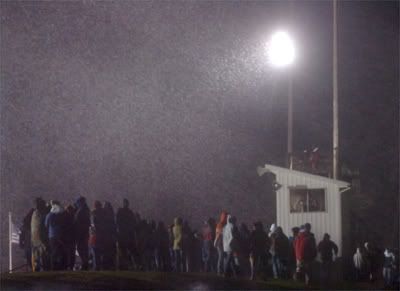 Snow at the Chippewa Hills vs. Lakeview football game tonight.
Although it's a bit premature for winter, the snow has me thinking of the season. My appreciation for winter has diminished significantly with age: scraping ice off windshields and watching for it with every step; the biting cold and the winter blues; the neverending grey skies. But there are still things I like about winter. I like watching snow fall, and I like how quiet the world becomes under a blanket of snow.
Like it or hate it, what are some of your thoughts about the quickly-approaching winter?